Prosthesis
Prosthesis is a toowhich replaced instead of the lost part of the body like fake hand and leg. There is a need for something to be replaced while loosing one or more teeth. Dental prosthesis is tools which replace for lost teeth and it is essential to have the information about it:
Prothesises are 3 groups:
Fixed partial denture (bridge)
Partial denture
Complete prosthesis
Fixed prosthesis:
With loosing some of teeth when the good situations exist, after scraping the side teeth , on a particular condition when some limited numbers of teeth are lost the dentist installs the prosthesis or bridge which they made on the basic tooth. People who chose the bridge for replacement have to be careful about their tooth hygiene because the basic tooth and sides of bridge is a good place for growing microbes and foodstuff and it is not completely possible to clean base teeth by toothbrush.
For cleaning the basic tooth it has to use a special dental thread for bridge, you have to clean super floss and basic tooth carefully otherwise your prosthesis maybe gone with the basic tooth under bridge decay.
Complete prosthesis
everything has been said about mouth hygiene was to protect tooth , but with loosing all of them, is it necessary to care about?
Microbe plaque also can form on teeth surfaces and Prosthesis and people who are in use have to clean that with toothbrush and soap water and keep an a special box every night the important thing is that while cleaning fake tooth toothpaste should not be used.
If complete prosthesis and unfit parsil have no conformity on mouth it cause harm the mouth mucus and wen more serious illnesses. Harm in prosthesis is important thing and should reform rapidly.
Prosthesis:
On this kind of prosthesis if the patient has some intact teeth can recover the other lost teeth by parsil prosthesis.
Morning prosthesis which had elastic structure made from dental Alloys that fake teeth put on it can be used depend on rest of the teeth's situation and coming about hygiene and the patient's motivation for keeping them.
In the second way of treatment prosthesis is an Acrylic which use in cases that the remaining teeth have no longer permanent (e.g because of lake of caring about hygiene patient has an uncomfortable situation for gums and their bones) this is a temporary treatment and patient has to know that the permanent treatment is need in the future.
People who lost too many teeth and because of the extent of toothless place fixed prosthesis, have to use prosthesis.
There is 2 other ways in prosthesis called: p.f.m and p.c.c teeth which have too many damages because of decay or break in the way that it can't be kept by common treatment like composite of Amalgam need plating treat.
Tooth and base plating (p.c.c)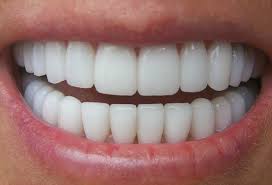 Teeth which endodentic therapy and lost lets of structure need a plating treatment, but in order to plating the endodentic therapied teeth can suspectible them to break tooth the lost structure has to be recovered by a repairing cast called basic. Because of this treatment needs to build plate and basic on the laboratory it happens in more than 1 session.
Plate (p.f.m)
Plate has different kinds that depend on the tooth situation or the other situation will specify. Most common kind of plate is the metal ceramic plates which has a metal under structure that is strong enough for teeth.
And a ceramic layer will be put on it that guaranty the beauty of plate, as the p.c.c method building the plate is happening in laboratory so the treatment sessions are more than 1.