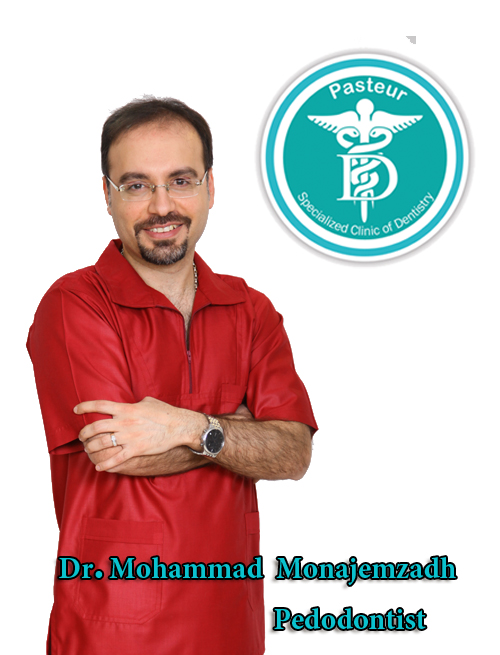 Why we should keep the milk teeth?
Nothing the importance of milk teeth these teeth has to be saved till their falling age arrived.
What is fissure sealant which tooth is going to need it?
There are usually depressions and deep subtle grooves on the back mouth's teeth rodent surface (malar teeth) usually because of sticking most of decay-causing foods (e.g chocolate, cake, biscuits … etc) and also decay causer microbes activity on this areas that are not cleanable with natural saliva or even toothbrush, decay starts there. Fissure sealant or groove –cover is an effecting method to avoiding rodent tooth decay.
Treatment methods is that depressions and grooves of healthy new grown tooth covered with a same color material by the dentist's distinction, so it prevent early decay of these surfaces cause of sticking foods and decay causer microbes activity.
It is necessary to mention that the good age for the second malar teeth's treatment is 12-14. This treatment is done on age 4-6 on the second milk malar teeth that stay longer on mouth and has deeper grooves and more irregular on their rodent surface.
What is fluoride therapy? And what is its importance?
on this method dentist clean teeth with a special brush and poste then fluoride will rub on teeth as a gel. Then child has to discharge his/her saliva but mouth should not be washed and child must not eat or drink anything.
Do the milk teeth have nerve? When does it need to endodontic therapy?
Milk teeth like permanent kinds have all the organized details (include crown, root, nerve and the blood vessels) difference is just in the shape and size. When a milk teeth's decay cannot repair soon infection speared and arrive to the pulp which is the central area space and include nerves and blood vessels. And cause the infection and toothache, it can be solved with cleaning central area of crown and if it is necessary into the roots (that called canals) with some special dental tools and filling this space with materials and special pastes and remove the illnesses signs. This treatment called pulp treatment or endodontic therapy.
When does it need to put a plate on milk teeth?
On the milk teeth which huge decay and infection need to endodontic therapy, it is better to recover the tooth crown after endodontic therapy, because there is no way to a tooth repair with high quality stay long. This plating is pre-built and made from metal plus stability and long life they stop the next tooth breaking and it has a positive effect on preventing the next decays because it completely cover the tooth.
What is the space keeper?
If a milk moral tooth was not able to treat because of too much decay and infection and it have to be extracted earlier normal life, the blank place had to be kept by a tool called space keeper to the permanent tooth that is under the gum can grow on its good condition, unless the blank space will be full by the other side's milk teeth and in the next years permanent teeth cannot grow in a good fit condition.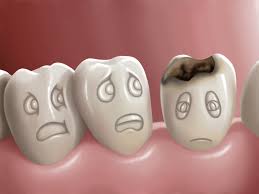 Space keepers have different kinds that depends on the child's age and kinds and the numbers of lost teeth they built and put in the toothless place, obviously it can be emitted in the next years when the under tooth start to grow by dentist.